Graphic communication enterprise of the future. How to future proof is the industry?
VIGC and EY organized their second edition virtual Hackathon on Oct 25 and 26, 2021.
The graphics sector is at crossroads to give its future a new twist. Both internal and external challenges play an important role in this. Innovation and digitization are hereby linked to new products, services, and business operations.
During 24 hours teams of startups, scale-ups, corporates and students will have the opportunity to collaborate and create digital and innovative solutions relevant for the Graphic Arts Industry.
A diverse and dedicated team of experts and coaches will assist during the process. After the hacking, a mixed jury of experts evaluates the solution.
CHALLENGE
This year, I joined the Mediahuis team to come up with a solution around the topic 'fake images'.
Mediahuis is a large media company active in broadcast, publishing, and radio throughout Benelux and Ireland. Independent news, brands, and journalists are at the heart of the organization.
Fake images are bad for consumers, brands, and official media publishers. It's a global challenge. They strongly influence the view of the world and undermine the authentic view of journalism, governments, countries, celebrities, and public figures.
How to solve this issue?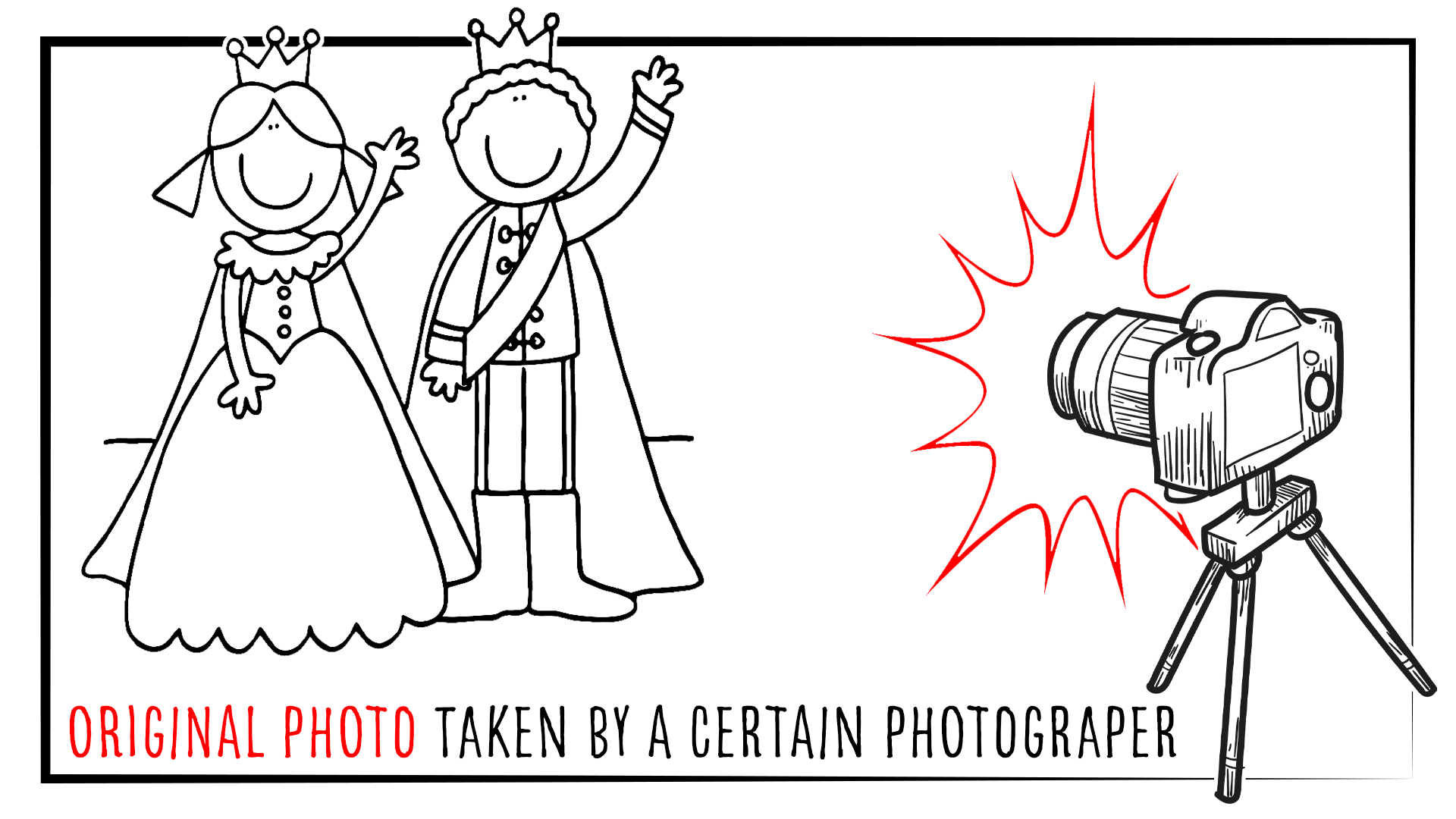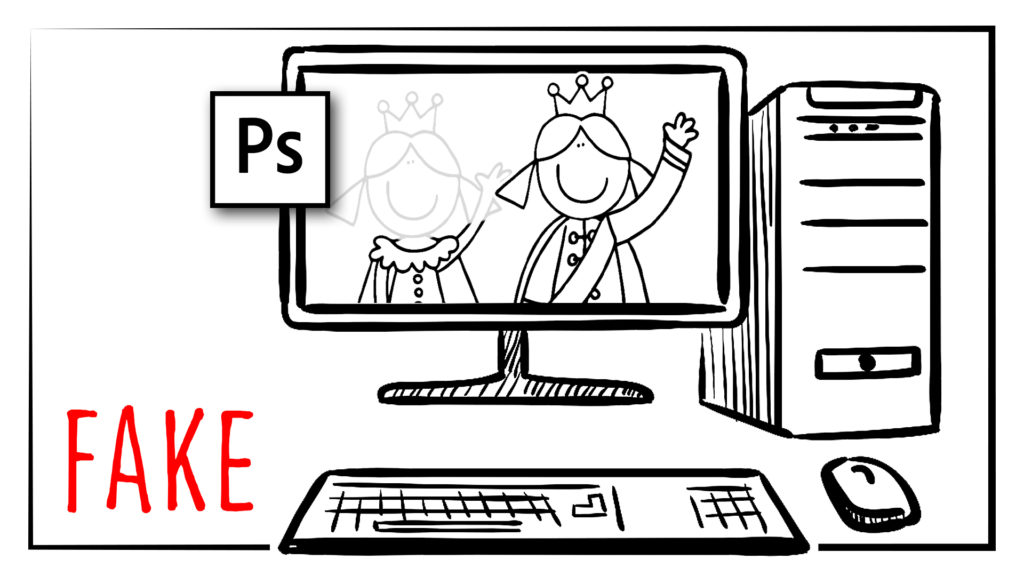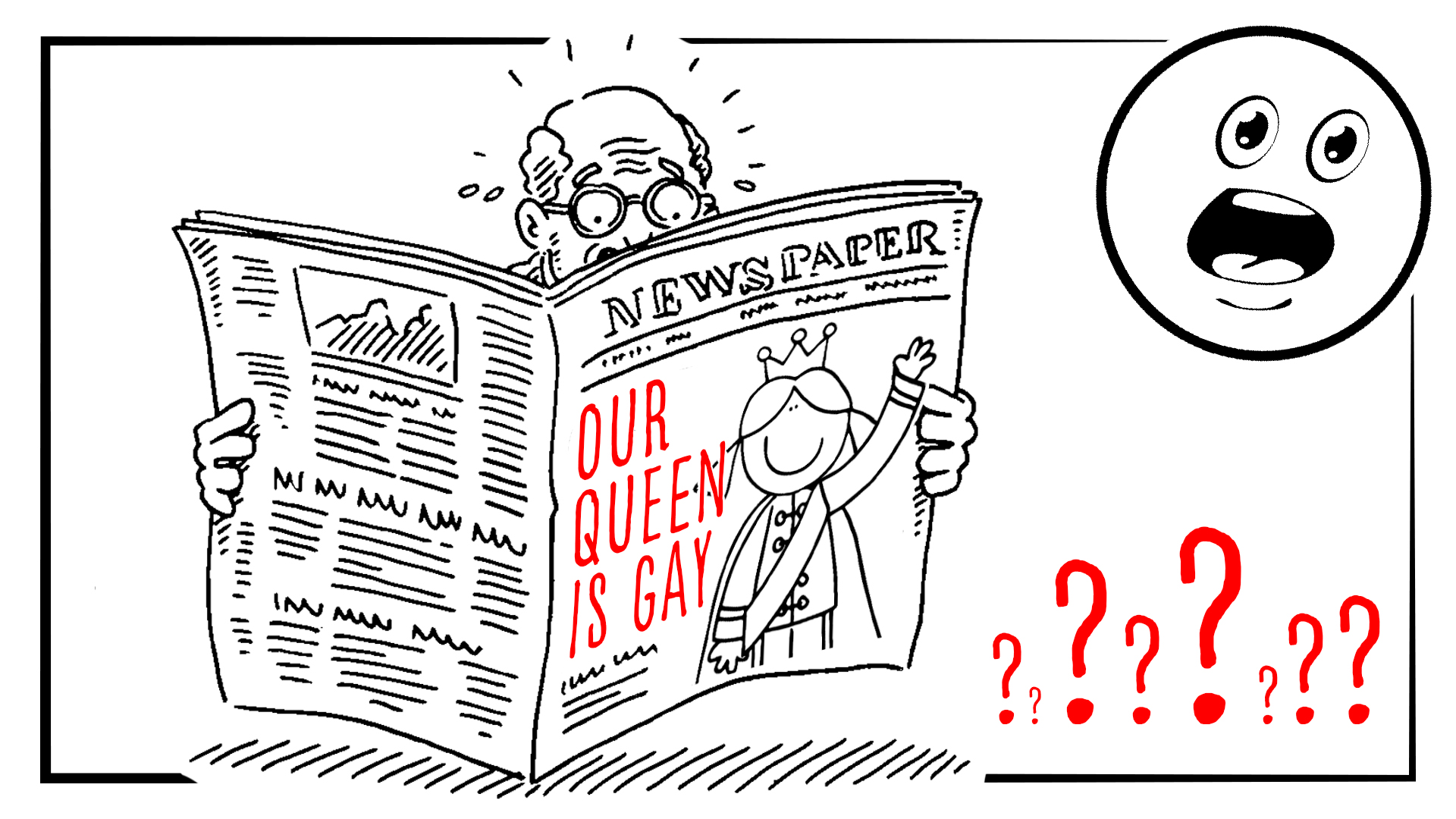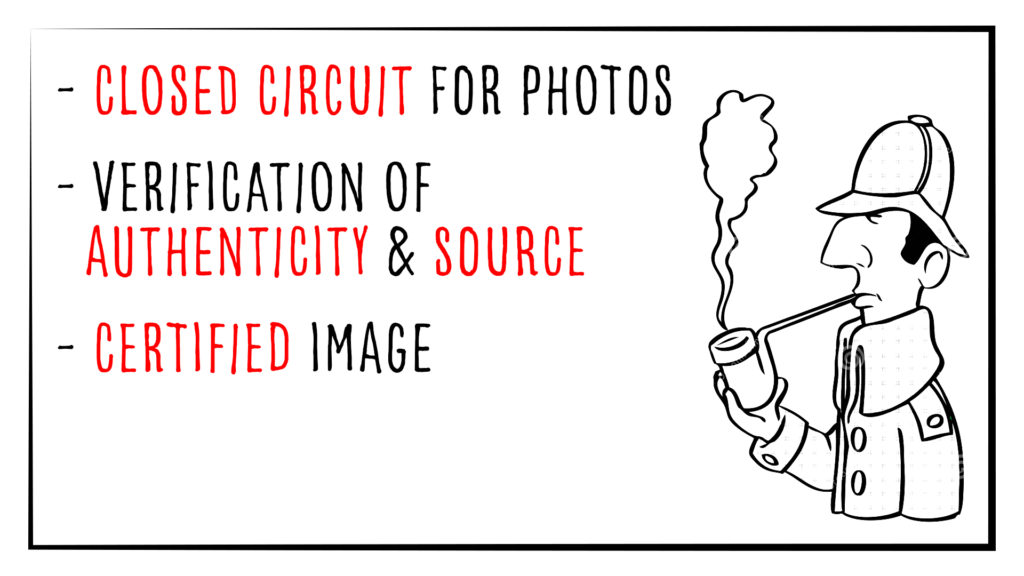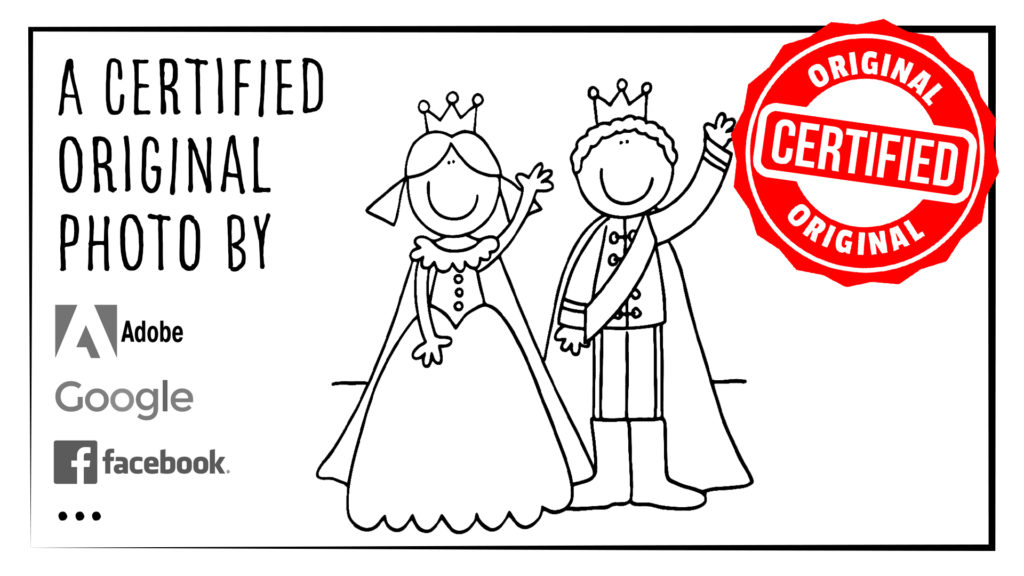 THE PROCESS
Due to COVID, the complete process was (again) executed online using MIRO, TEAMS, Adobe XD and Apple Keynote.
The original footage is created and published. But these images can be easily manipulated. Our solution 'imago veritas' verifies if the image is fake or not. It is based on a globally recognized certificate / NFR token that builds trust and credibility. Technologies as AI learning, automatic image recognition, and analysis tools are used to identify image manipulations, similar images, and referenced sources.
Vision statement
A closed and controlled value chain by means of certificates for images, photo's and video so that content creators and consumers can rely on the authenticity of images, whereby images are checked against a fixed definition in terms of reliability, source, origin, and authenticity, or that it is clearly recognizable when media is used where the reliability characteristics do not meet the requirements of authenticity. Images are provided with a certificate that must be verifiable by all stakeholders.
Design sprint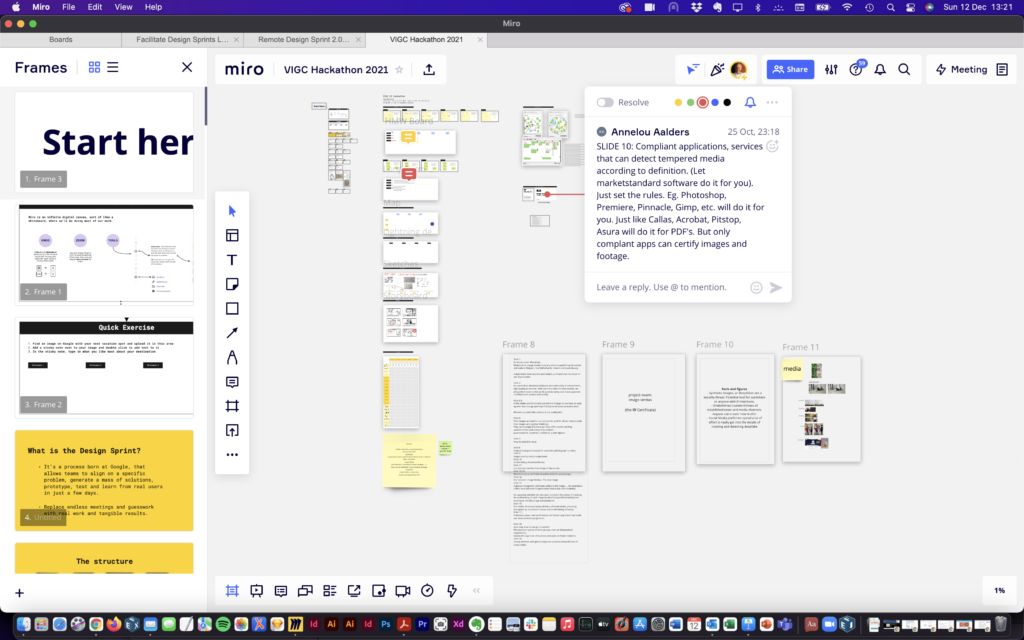 Value business proposition.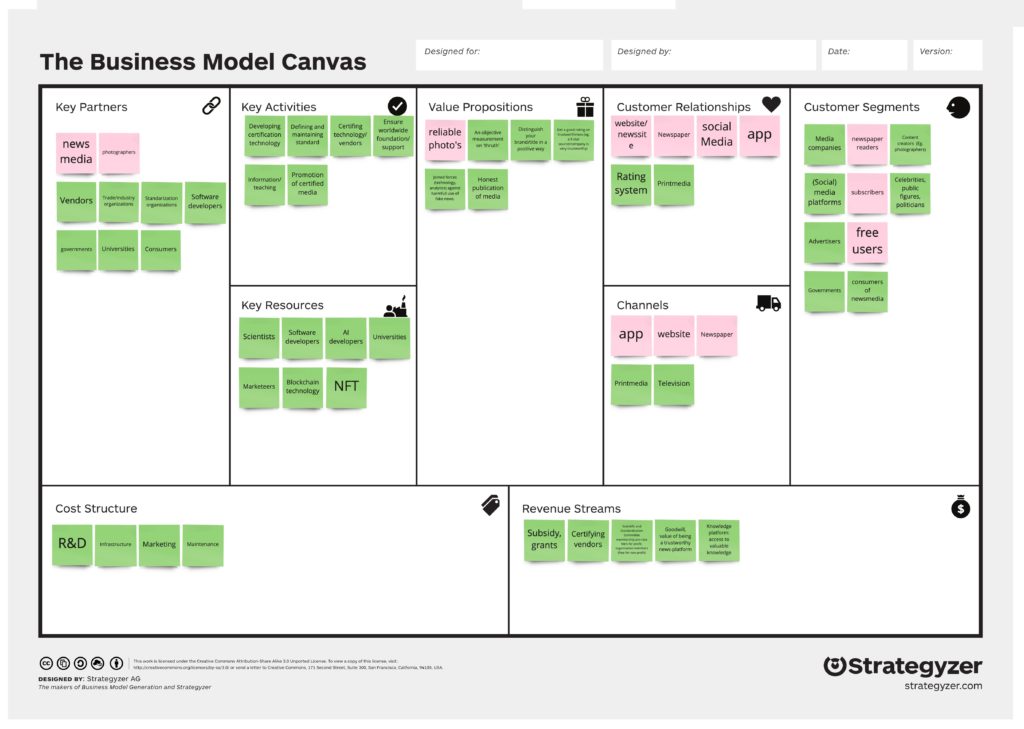 Online ideation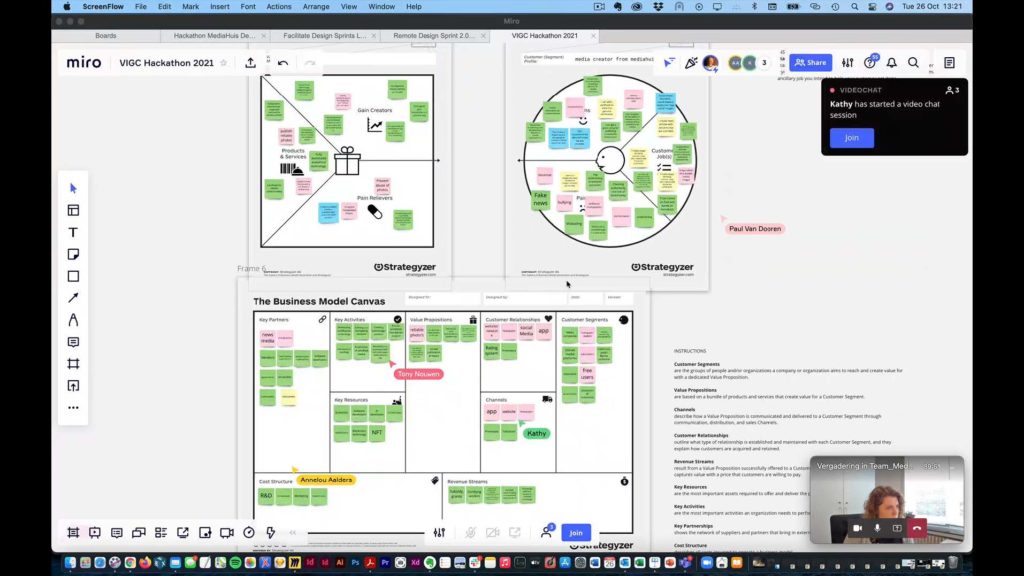 Go to market strategy and creating alliances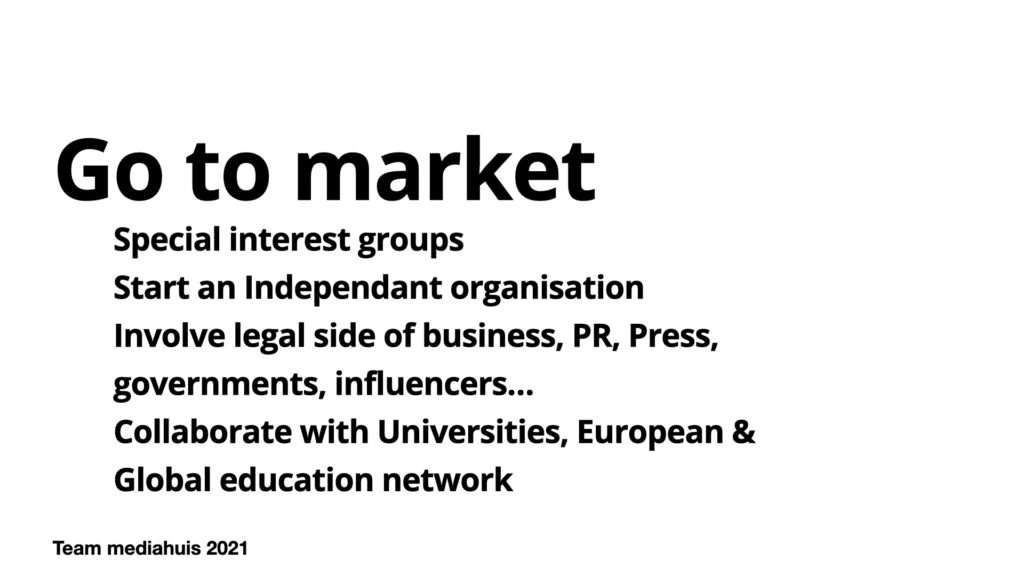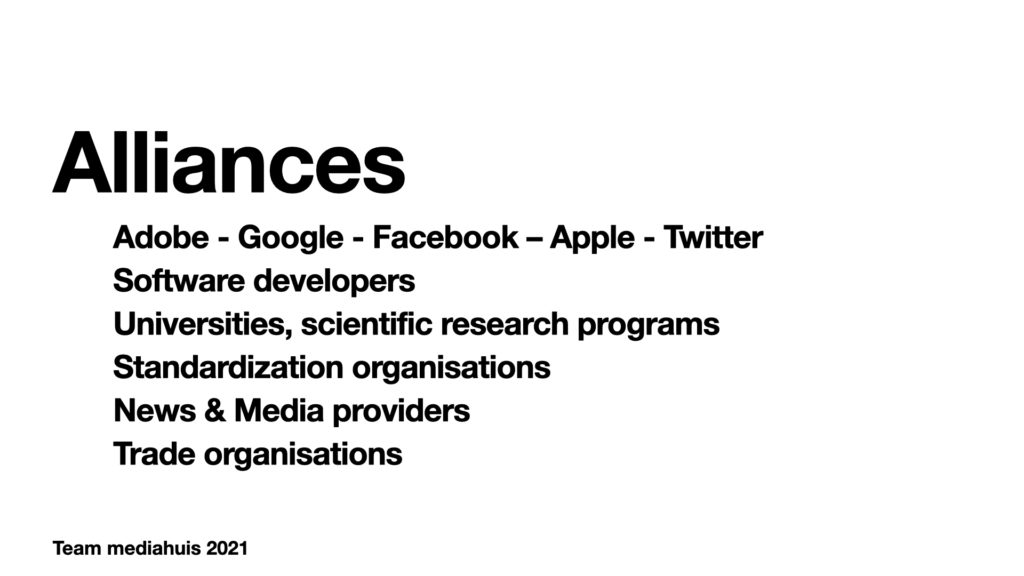 THE RESULT
Our result for the Hackathon jury:
• a short pitch movie
• a powerpoint presentation
Feedback from Jury:
• jury feedback